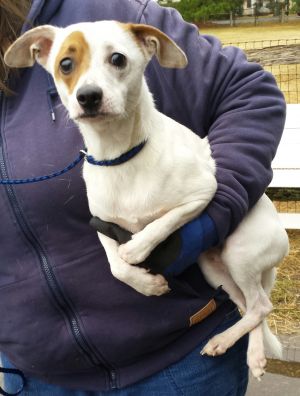 Jack Russell Terrier
Spayed/Neutered
Hi my name is Petey!!! I am a 11 month old jack Russell. I was not socialized as a puppy so I am very timid. I love other dogs, and am good on a leash. Looking for a home with another dog as well as someone willing to take time with me.
Adult, Male, Small
Please Donate
Your support will help us grant the wishes of animals, rescue organizations, and families across the Delmarva Area.